TSC LUXURY DP19854
TSC LUXURY OF DENNIS G. PEDERSEN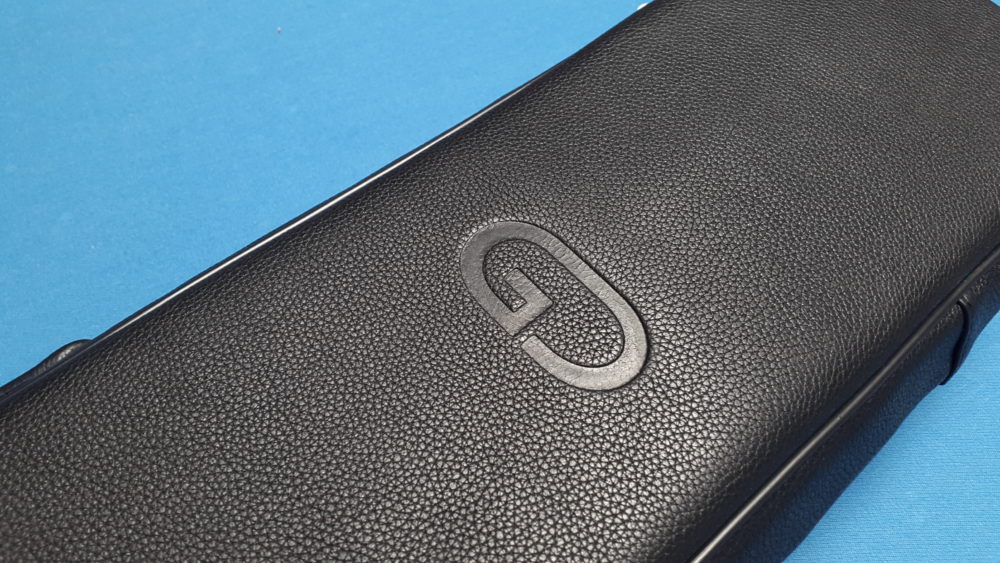 This TSC Luxury Case is made for Dennis G. Pedersen from Denmark, a guy with a clear vision and very specific wishes we had to make true. It was a challenge to get everything right, but we have succeeded pretty well. His custom case is made out of high quality black calf leather with a fine structure and a touch of shiny surface. It is combined with a our hidden zipper and a embossed GD Logo for a clean and all black look on the outside.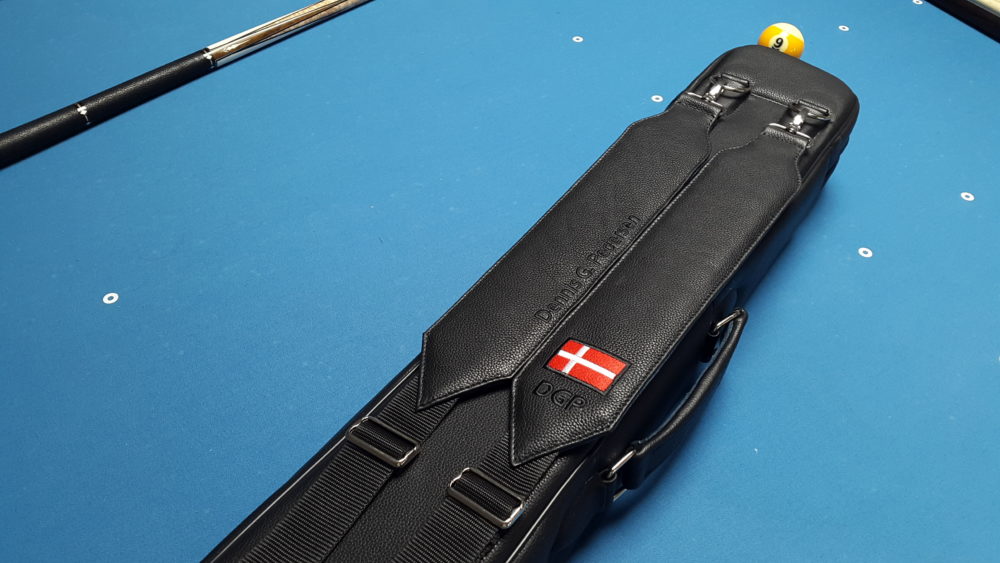 The case has our double D-Ring backpack design for a comfortable wear if you need it. Of course it still can be carried just with one belt. This very thick and robust calf leather is durable and smells very pleasant. On the carrier belts we have done some individual embroidery work with his name, initials and the flag of Denmark. All in all it is very very cool from the outside.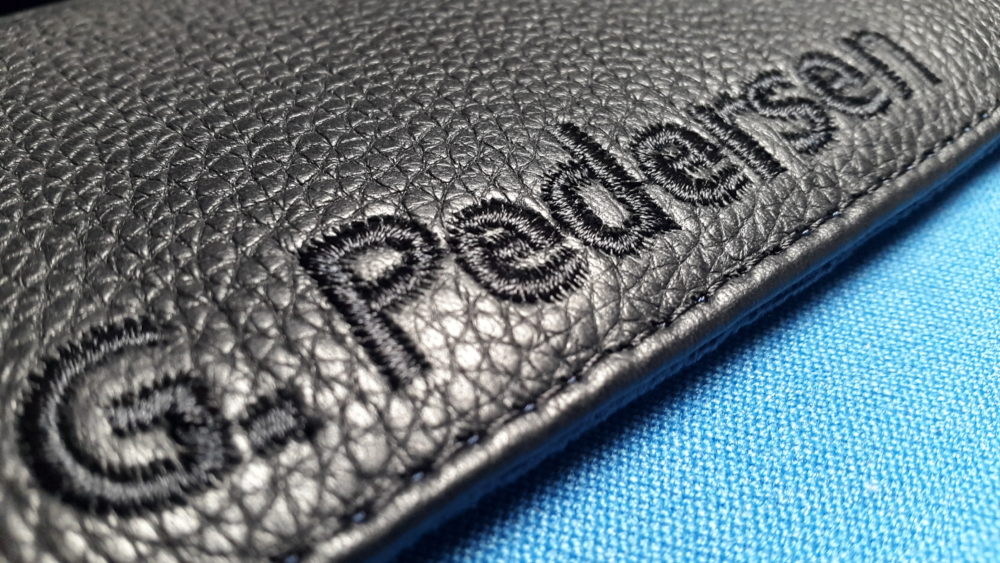 The interior is made of soft Italian Nappa Leather, dark blue soft microfiber fabric, combined with white contrast threads for the unique look. The Nappa Leather feels very soft and it is easy to maintain. Also on the inside Dennis has chosen an embroidery work in white and red, according to the national colors of Denmark. The result is outstanding. A great detail.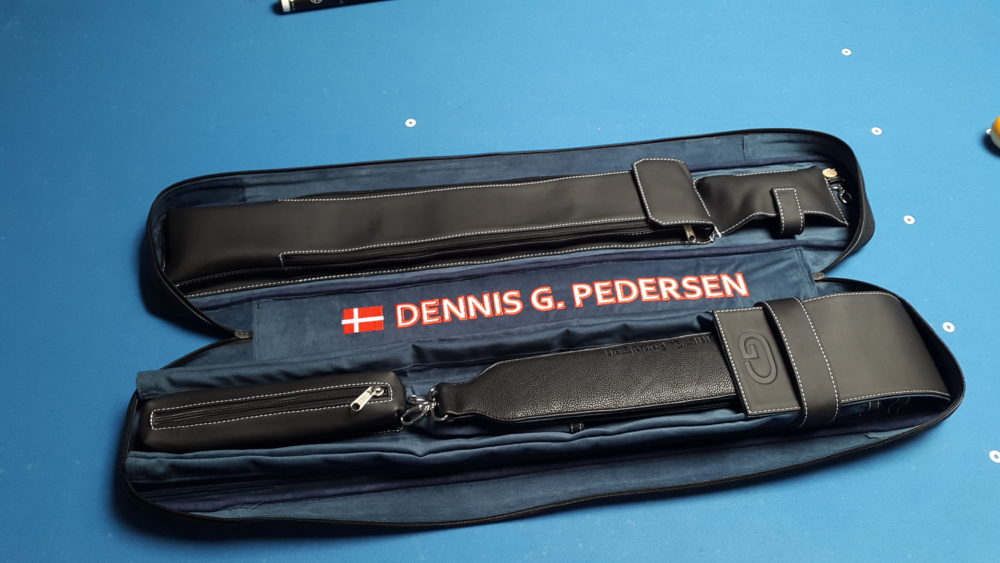 Have a look at the embroidery details. Over 10.000 stitches are needed to perform this embroidery work.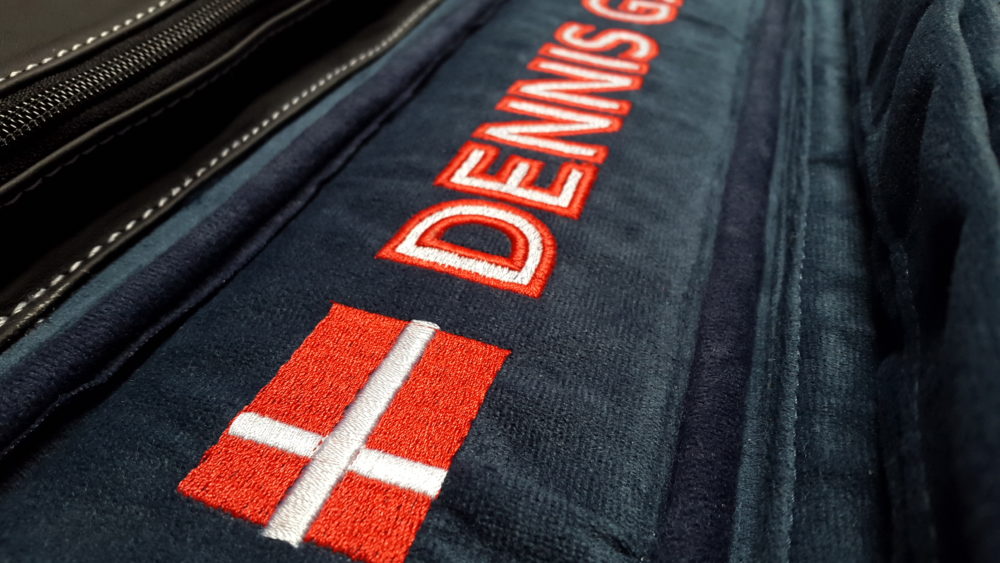 The happy owner was our first customer from Denmark. But as you can imagine it this was just for a few days… After publishing this beauty we have received a lot of requests from Denmark and a few are already in production…
WANNA SEE MORE
Then visit our product galleries and see much more pictures of this case and others.
PROJECT DETAILS
OWNER: DENNIS G. PEDERSEN
COUNTRY: DENMARK
CUSTOMER REACTION
SATISFACTION: 100%
FEEDBACK: TOTALLY IN LOVE